Star Wars Rebels: Meet Chopper, Grumpy Astromech Droid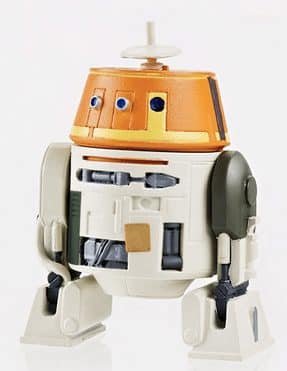 In Star Wars, droids are always eager to help out their human masters, drop whatever it is they're doing when called upon, and sometimes even sacrifice themselves to save others. Right?
Not quite. Introducing Chopper, a lazy, cranky (if ultimately goodhearted) astromech droid, and the latest character revealed from the highly anticipated Star Wars Rebels animated series. "If Artoo is the family dog," said Dave Filoni, executive producer of the show, "Chopper is the cat." Chopper is an essential crew member of the Ghost, tasked with keeping the starship running and operable for its band of heroes. In reality, thanks to his many "unique" upgrades and customizations, no other alien, human, or droid could handle the job.
Read the full story at StarWars.com.